Yoani and Cuba: Seeking Freedoms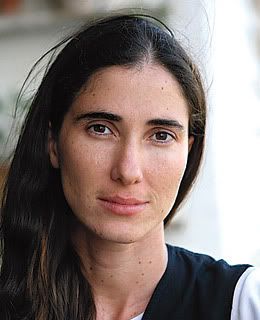 I have been meaning to write about the heavy hammer that is coming down on Cuban blogger Yoani Sanchez. She's been called in to the police station, her site is monitored, censored in Cuba. A winner of international prizes and recognition for the truths she speaks, Sanchez is a tough and brave broad in one very scary and oppressed place.
Chantel over at Yuca Baby posted a summary and link about Yoani's recent "message in a bottle," so I am
sending you there.